Revos | Let your bike be your eBike too
"One of the most impressive e-bike kits I've seen to date" - Bike Radar
Keep all the things you love about your bike, its' lightness, good handling, tyres you like, basket on the front. Revos makes it easier to pedal and more fun to ride.
Revos is really lightweight at 2.7kg (5.9lbs). Your bike is still easy to cycle and light to move when you're pushing it around.
With Revos you will use your bike more and your car less. That's good for you and good for the environment. Revos is also a sustainable solution with no part of the existing bike thrown away to transform it into an ebike.
Revos can be fitted in under 20 minutes, with no need to swap out wheels or take off crank arms. Just start pedalling and you've got powerful pedal assist up to 15.5mph (25kph)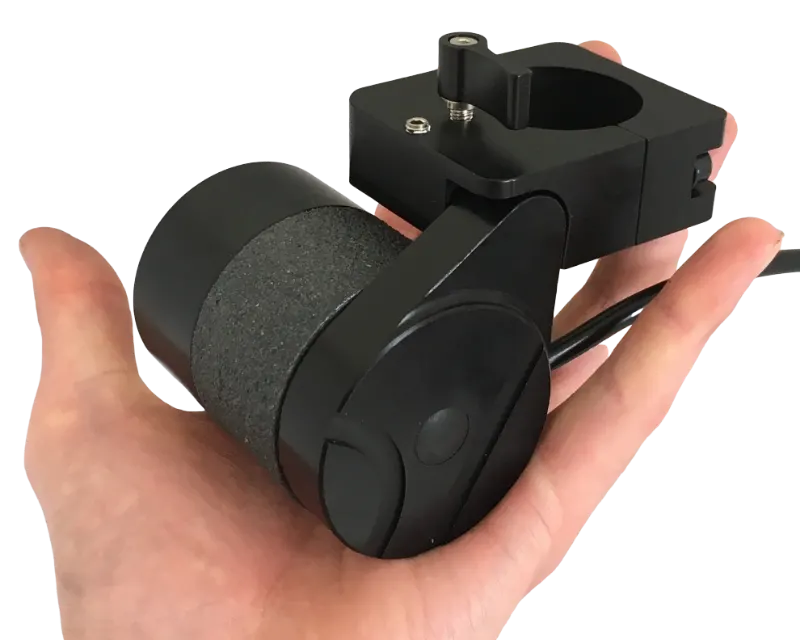 Revos | direct electric assist
Designed and assembled in Bristol, UK, this is version Revos 3 which benefits from:
- Improved motor efficiency which leads to longer range and cool running.
- Full three phase sinusoidal motor control leading to very quiet motor operation.
- Ultra low resistance when the legal maximum of 15.5mph pedal assist speed is reached to improve the cycling experience.
- Improved sensor light diagnostic light signals allowing the cyclist to confirm that the installation has been carried out correctly.
- Drive roller with longer lasting RevoGrip composite coating to ensure effective power transfer in all weather conditions.
Using the simple tools provided it is possible to fit Revos to most bikes in under thirty minutes. Watch the video to see how.
Revos is activated by a Pedal Assist Sensor (PAS) - to give you immediate power as soon as you move the pedals.
Super intuitive to use - start pedalling and Revos will assist you up to 15.5mph (25kph). If you stop pedalling the assistance stops instantly.
You can keep the assist on for your whole trip if you want to. To switch off pedal assist just back pedal half a turn. You might like to do this if you are pedalling on a flat road or down a hill. To switch the pedal assist back on again, for instance on approaching a hill, simply back pedal a half turn, and the pedal assist is back on again.
The Pedal Assist Sensor can be quickly fitted to your bike, without removing the crank arm, regardless of the type of crank fitting that you have.
Revos | Everyday Trip Battery
Most bike trips, more than 95%, are for 4 miles or less. So Revos is designed for those journeys, to work, to the shops, down the pub. So Revos has a battery sized for those trips.
It's impossible to give an really accurate range for the Revos as there many variables: wind strength and direction, tyre pressure, type and size of tyre, bike weight, rider weight, fitness of rider, steepness of hills, how often you stop and start in traffic, whether you use the pedal assist all the time.
Having said that, in practice we've found that if you use electric assist all the time then for urban trips in hilly Bristol the battery will take you about 25 miles (40 km). Of course if you sometimes switch the power off, for instance going downhill, then the range will be greater.
The battery takes about two hours to charge to 80% from empty so if needs be you can recharge at work or over lunch using the small light charger provided.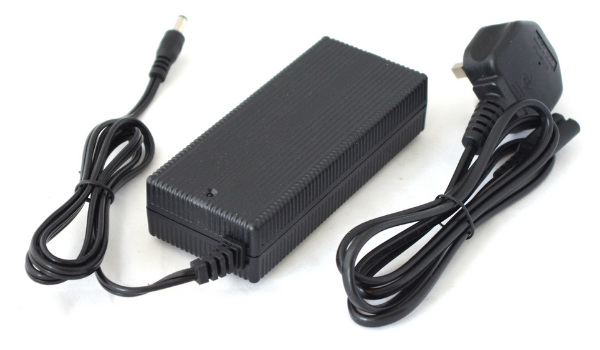 Revos | quick battery charging
Using a normal socket the time taken to charge the battery to 80% capacity will be about 2 hours, allowing you to charge up quite easily between trips.
Power leads will be shipped to suit your country. (UK shown)
Avoid getting too hot on the journey to work
Always there to help with the hills and no more parking concerns
A great regular way to keep fit, whilst reducing exhaust emissions
Take longer journeys and experience new places
Enjoy your love of cycling for as long as you can. Revos lets you keep up whatever your ability or age.
Get back in the saddle and improve your fitness after injury
If your employer is signed up to the governments' Cycle to Work Scheme then you can spread the cost of bikes, including ebikes, directly from your salary, usually over a 12-month period. In addition you also save up to 42% on the cost too!
Your employer purchases your chosen equipment for you, and you pay this back from your gross salary. By having payments taken from your gross salary, you pay less tax and national insurance.